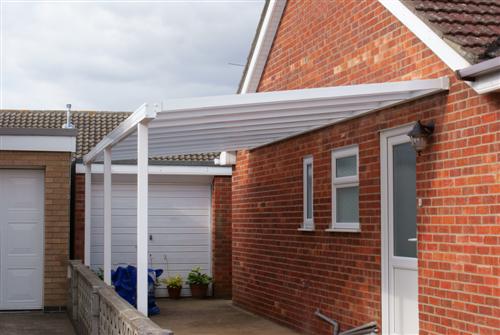 Evolution Canopy System
Applications include: car ports , covered seating areas, covered play areas, porches, patio canopy, caravan covers, cycle/smoking shelters.
Features of the system include:
Canopy Projections up to and including 4m as standard.
Maintenance free all aluminium construction with powder coated finish.
Integral eaves beam/box gutter with drainage through support posts,
16mm triple wall polycarbonate glazing as standard in either clear, bronze or opal.
Bespoke size options available.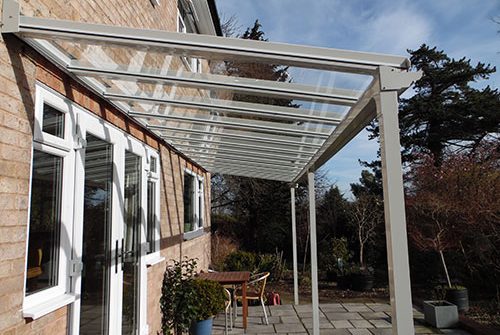 Clearview Glass Canopy System
The Clearview Canopy is a stunning addition to your home letting you sit back and relax whilst being sheltered from the elements.
 Toughened clear glass panels allow natural light to filter through keeping your home light and enhancing your enjoyment of your garden.
Our range of door canopies are made from Glass Reinforced Polymer (GRP) which is a tried and tested composite material which has been widely used in architectural features, sports cars and sail planes. The properties of GRP are perfect for a door canopy and result in a product which has a high strength to weight ratio and will not deteriorate due to weather in the way timber does.
The canopy would be fitted already decorated and is protected with a UV stable coat to prevent colour fading in the sunlight. An added bonus of this is there is no ongoing requirement to re-decorate which can be fiddly and time-consuming.
We offer variations of three designs which are suitable for a wide range of properties. These include, duo pitched, mono pitch and flat door canopies. All door canopies are designed to fit over a standard width UK front door. Certain models have size and colour options, please contact us for more information.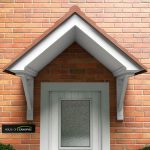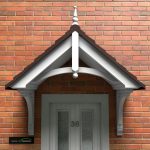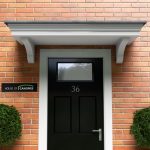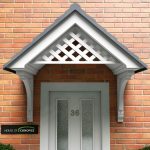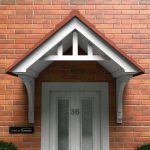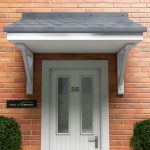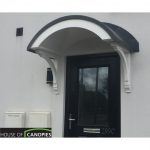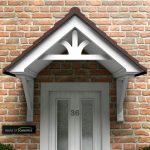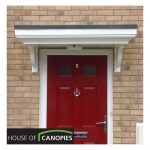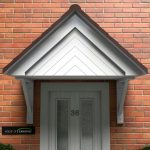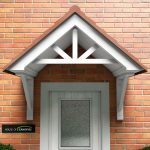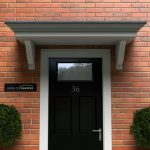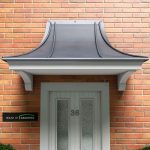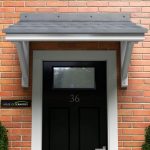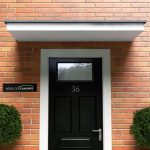 Please contact us to discuss further carport or door canopy options with one of our friendly sales team.